So, have you finished your high school? You may have completed your high school on a higher note but listen don't be overconfident!!
Because the college is all new and different ball game; which you never encountered before in your academics. Many new college students think that college might be the same place having the same level of examination pressure which they have to deal with before the last month of the exam. Usually, students don't know how to handle all the situation? and they took pressure and stress. To reduce your workload or your stress read different University Research papers to find out your answers.
YES, most of us do that!! We do a study in our high school in the last month and get over the line with flying colors getting our parents and teachers proud. One more thing which we have in our high schools but might not get in college is the level of strictness from parents or anyone in the college which might persuade us to study hard and get along with the exams successfully.
So be ready for the college life as it might be a new dish for you with some extra bit of spice.
Before you get into your college life, we are here with seven useful traits that should be adopted by every student in order to be successful in their college life.
 So, read the following traits and evaluate whether you have them already in you.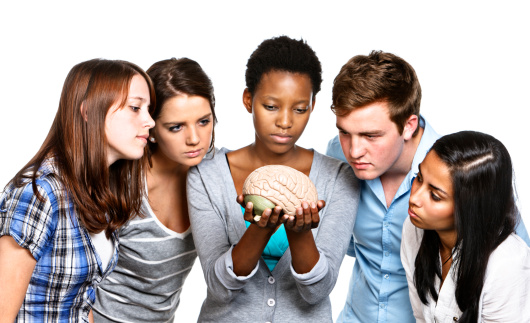 Responsibility
As stated above the level of strictness and persuasion from teachers and parents is tends to be lower in the college. This is because you are a grown-up version now and must learn how to act on your own. Getting your assignments done, taking classes regularly, completing your notes all these things must be done by yourself at your responsibility. No one is going to beat you now for this anymore. So be RESPONSIBLE!!
Self-Study
Make sure that what you have learned in the classroom must be revised by you at the very day to be on track. College courses are not short like those in high schools. So, you must have to cover the syllabus along with your classes. Make sure to find a calm and peaceful place on your campus or home for study.
Avoid Excessive Socializing
Although, socializing is good for youth, but anything which is done more than it is required is harmful and risky. You might find many opportunities to hang out with your new friend's group but make sure this must not affect your studies at any cost. Moreover, LISTEN!! Group study is one of the ways of socializing if inadequately applied.
Be Regular
Make sure that you are attending the classes regularly. Many students think that they afford to miss three or four classes of a particular course; that is fine for a good reason. However, if you make it seven or eight, it might cost you more than you think.
Test Yourself
You must be solving last year's paper and questions from a study guide in between the session to evaluate where you are standing right now and then make preparation according to the self-testing result. Try to upgrade your skills of writing and check write an essay for me 2018 service on the internet. Make sure to test yourself every month for each course.
Pursue your passion
Many colleges nowadays, exerting pressure on students to select their majors very early in their first year; these results in wrong decisions made by students. So, do not come into trap take a decision with the consensus of your guardians and teachers and choose the major in which you have interest and have passion.
Stay connected with your teachers
Last but not the least, identify good teachers and stay connected with them for any assistance or any advice during your college life. It might sound nerdy, but it is actually helpful.