Every borrower wants his business loan application to get approved in the first go itself. However, there are a few things that he must keep in mind and consider before applying for a loan in order to ensure the application for the business loan is approved. In this blog, we shall discuss the ways by which you can ensure that your application is approved in the first time itself.
Starting own business is one of the best feelings in the world. Now, you are not required to follow somebody's instructions and you are your own master. You can do things as per your wishes. The returns in terms of profits are directly proportional to your time and efforts.
Having said that, with great power, there comes greater responsibility. You are not only responsible for taking the venture in the right direction but also to meet all the fund requirements. After some time, when all your savings would dry up, you would require an additional source of funding to keep your business going.
In such circumstances, a business loan is the best option for you. There are many best business loans providers in India that offer different types of loans for business.
What is a Business Loan?
A business loan is a credit facility offered by financial institutes in India. The funds so availed can be used for the activities related to business only. The business loan can be secured or unsecured, as per the requirements of the borrower. The secured business loans are offered against collateral (an asset having monetary value). And unsecured business loans are offered without collateral (this type of loan for a business is an ideal option for small business owners).
The other types of business loans include machinery loans, working capital loans, capital loans, flexi loans, and term loans. A business loan is the best option to meet the urgent fund requirements of the business. In addition, it is also an ideal option to meet the liquidity crisis faced by a business.
The other benefits of availing a business loan are that you get the funds in one go whereas you can repay it in easy monthly installments called business loan EMI. In addition, the business loan EMIs and interest paid to the income tax can be saved since there are deductions for it. In order to get a business loan online, you can look for an online loan lender who offers high-value business loans without security. If you avail an online loan, your business loan application will be processed and approved within a few days.
However, you must understand that you will get funds only when your business loan application is approved. And there are many times when the borrowers keep applying for a loan for business and the lender keeps rejecting it. So, you must keep in mind a couple of strategies that will help you get your business loan application approved in the first go.
How to Get a Business Loan Application approved?
If you wish to get your loan application approved, then a lot of planning is required on your part. Following a few steps carefully will make you cross all the hurdles easily and meet all the requirements of the business loan lender.
The following are the points to consider to get your business loan application approved in the first time itself:
CIBIL Score: Most of the borrowers do not check CIBIL score before applying for a loan for a business loan. This is their biggest mistake and often, this is the reason why most of the loan applications are rejected. A CIBIL score is the numerical representation of your creditworthiness. It represents if you are eligible for a business loan or not.
The minimum CIBIL score for a business loan is 700. Notably, if your CIBIL score does not fall in the required threshold, the lenders directly reject the loan application and do not even see other business loan documents. So, check your CIBIL or credit score before applying for a loan and work towards improving it if it is below the required threshold.
Requirements: A business loan is a specially designed credit product which should only be used for business purpose and not for personal requirements. So, it is important to access the financial requirements of the business and ascertain how much amount you would require. Also, before availing the loan, compare your loan requirements and your eligibility. Apply for a business loan only if you are eligible for an amount equal to or more than your requirements.
Loan Proposal: Irrespective of whether you're applying for a secured loan or an unsecured loan, you should prepare a detailed loan proposal that is to be provided to the lender. The loan proposal must cover all the details regarding the loan, such as the reason for applying loan, repayment tenure, etc. This would convey that you are serious and responsible.
Research: Research is the key to business loan. Nowadays, most of the loan lenders have an online presence and they have specified their eligibility criteria and documents requirement on their website. So, before applying for a loan for business, you should preferably research online and identify the loan lenders whose eligibility criteria you meet.
Business Loan Documentation: Prepare all the documents that the loan lender would require in advance. As such, you can prepare multiple copies of all your financial documents, including bank statement and ITR. However, if you are applying for a business loan with an online lender, they would require the PDFs of the required documents. So, you should also be ready with the soft copies of all the documents.
So, with the types of business loans avail at your disposal, you can take the maximum advantages of them. Also, now that you know five important considerations to make to get your business loan application approved in the first go, you can go ahead and avail a business loan.
Author bio: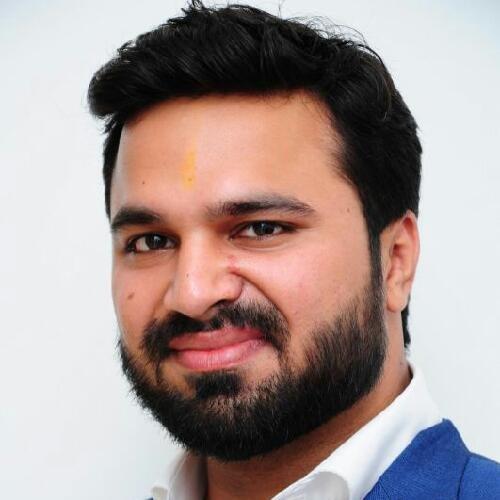 Rahul has over 7 years of experience in digital marketing. Prior to joining  ZipLoan.in , Rahul worked at Content Mart and was instrumental in ensuring a 110% year on year growth of the business. Before this, he worked at Jabong as a part of the International Business Expansion team which focused on Overseas Markets. In the initial phase of his career, he worked with autoportal  where he achieved a 65% traffic scaling. Rahul holds a Bachelors degree in Technology.