Destination weddings are growing in popularity since they are a fabulous excuse to travel! Not only this, but a wedding ceremony in a foreign environment allows the couple to creatively express themselves. Their special day can take place against a spectacular backdrop of their choosing, which segues into other non-traditional creative choices, such as incorporating local customs and foods into the ceremony and reception. Plus, destination weddings allot more time for the event, allowing the newlyweds to spend more quality time with their guests throughout the week.
If you are searching for a one-of-a-kind destination for your wedding, look no further than the charming small towns and picturesque landscapes of the Great Smoky Mountains. Gatlinburg attractions like enchanting forest trails and snowy ski slopes will enrapture the hearts of couples who love the outdoors. The affordable hotels and quaint cabin resorts in Pigeon Forge will welcome your guests into the arms of comfort and luxury without putting a dent in their wallets. Start planning your destination wedding with a bird's eye view of the local venues, wedding services and beauty care to be found in the Smokies.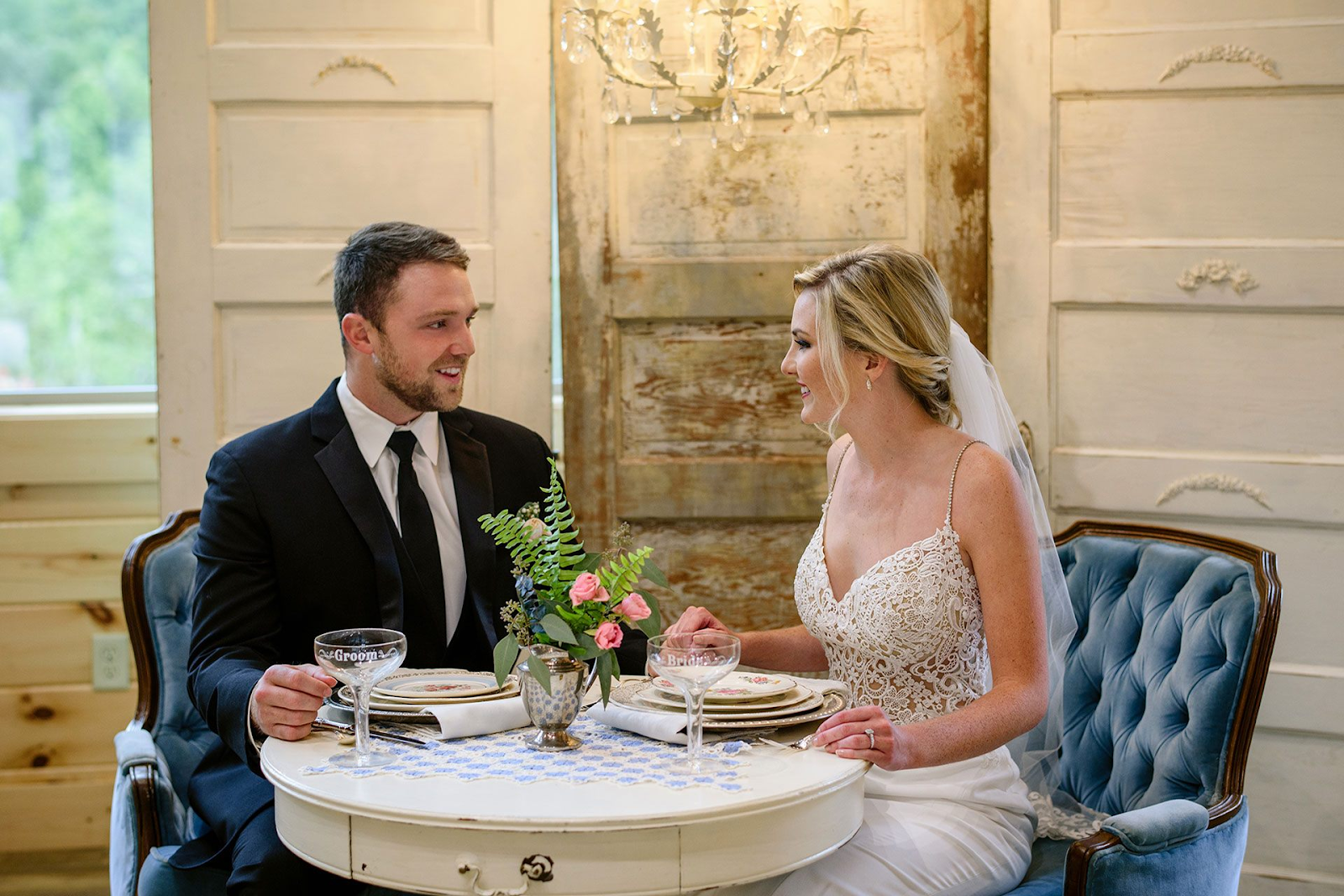 Venues
The first step in creating your dream wedding in the Smokies is to lock down the venue. In what kind of aesthetic would you want your beautiful memories immersed: a quaint religious setting, the rustic outdoors, or a sophisticated estate with a view?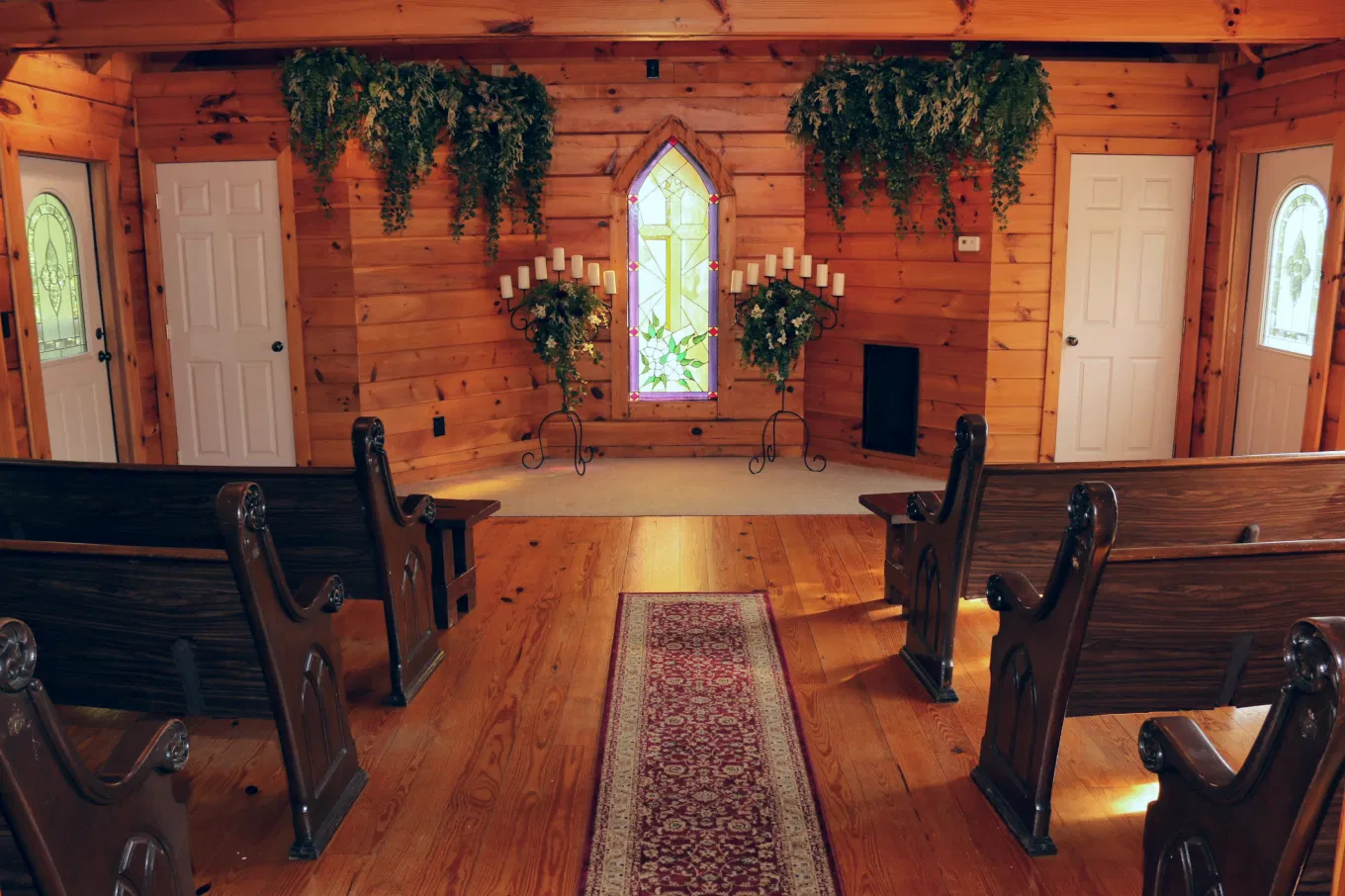 Wedding Bell Chapel
Wedding Bell Chapel is a sweet, down-home chapel nostalgic of the old-fangled wood cabin country churches. Its rustic architecture and location next to a bubbling creek combine naturally with stained glass windows and antique wood pews, reminiscent of God's presence in nature. Pastor Dale Workman, a delightful and kind-hearted officiant, has welcomed thousands of couples to the chapel throughout his 27 years of service. The chapel is available for any day of the week and seats up to 40 guests. It offers a variety of ceremonies, not limited to weddings, so that you can return to this romantic setting again for your honeymoon or vow renewals.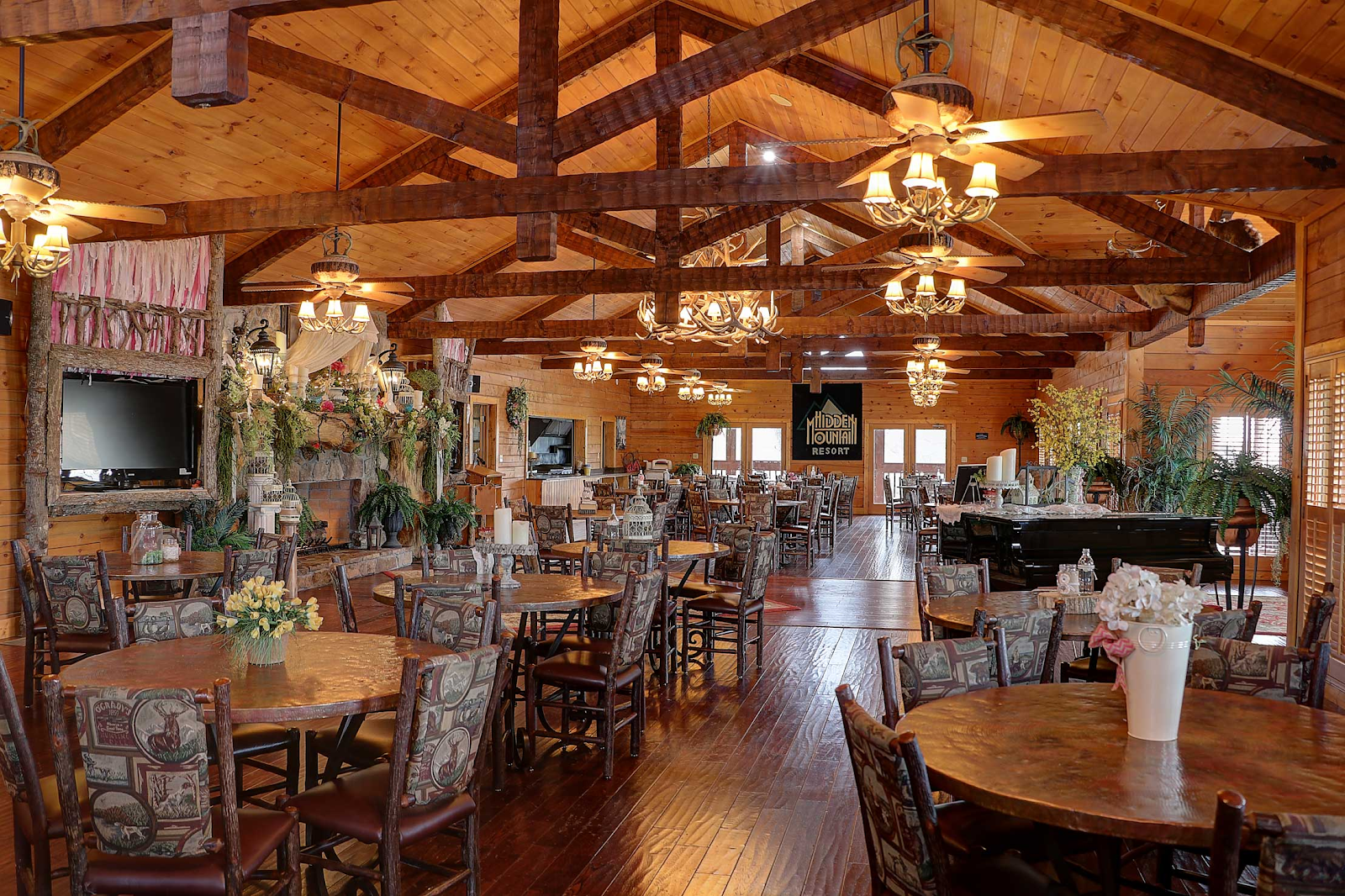 Hidden Mountain Resort
Hidden Mountain Resort is the site of the original log cabin of the Smoky Mountain area, as well as four diverse venues for wedding ceremonies and receptions. The Prayer Gardens is an open-air venue with gorgeous landscaping and winding pebble-stone pathways leading to a gazebo overlooking the mountains. The Lodge is a 300-person dining hall set up with a full kitchen, an audio-visual system, a log fireplace and flat-screen televisions, plus a downstairs pool and lounge area. The Bluff View Room, located within The Lodge, is ideal for smaller groups and comes equipped with its own kitchen and porch area. West Woods includes an outdoor pavilion and picnic area, fireplace, and seating for up to 50 people. Hidden Mountain Resort also manages stunning luxury cabin rentals, ranging from one to fourteen bedrooms — a convenient and charming lodging experience for your guests.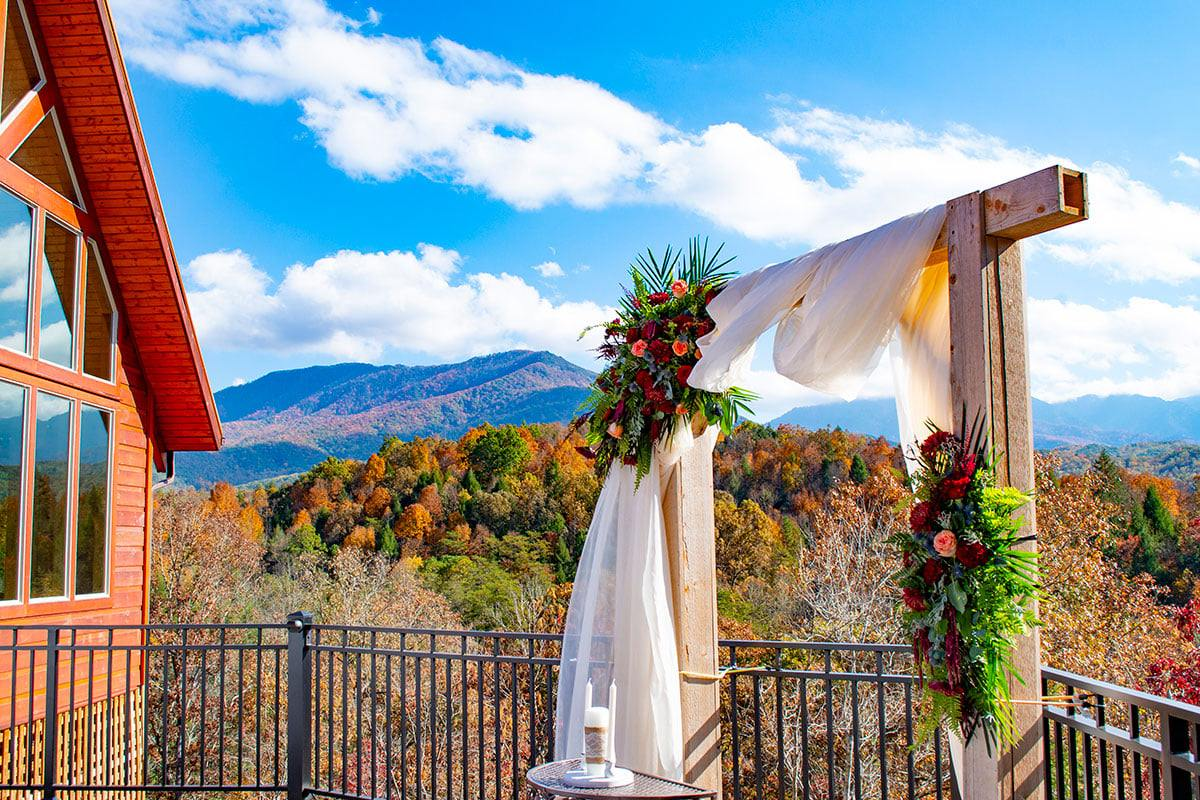 Gatlinburg Event Center
The Gatlinburg Event Center is your wedding venue of choice for inspiring views of Mount LeConte and Greenbrier Mountain from the warmth of the indoors. Greenbrier Estate features a long outdoor deck facing the mountains, a perfect location for the wedding ceremony with breathtaking mountain views. The rustic indoor reception area seats up to 300 guests, and the event center has on-site accommodations for up to 250 people, plus separate bridal dressing rooms and grooms suites. Further accommodations are also available through The Cabin Rental Store, offering top-of-the-line one- to fourteen-bedroom mansions and lodges. Plus, the Gatlinburg Event Center is only a short 15 minutes from the restaurants and attractions of downtown Gatlinburg, Ober Gatlinburg Ski Resort and the Great Smoky Mountains National Park.
Wedding Services
A lot goes into planning a wedding ceremony and reception, and it wouldn't be a real party without necessary elements like food and music. The Smoky Mountains are home to various local businesses specializing in making your wedding day live up to your fantastic vision.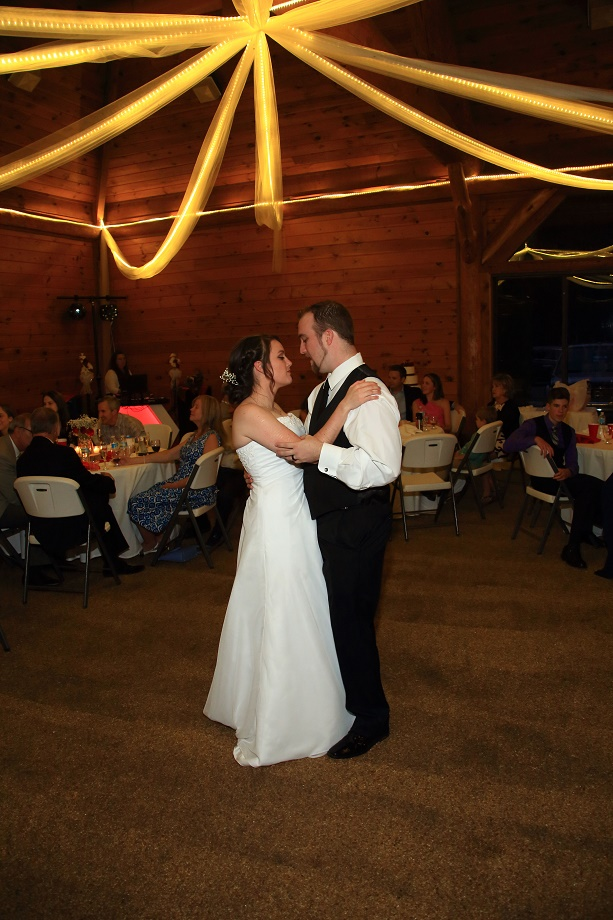 Smokey Mountain Sounds
What genre of music is your favorite: rock, blues, pop, or something more eclectic? With over two decades of experience working in the wedding and music industries after graduating from broadcasting school, DJ Ron Crivellone is an expert in creating memories through music. He will work with you in advance of the event to review licensed musical picks and venue set-ups so that your evening of romance will go off without a hitch. Smokey Mountain Sounds also specializes in lighting design to spice up the dance floor or spotlight your beautiful wedding cake.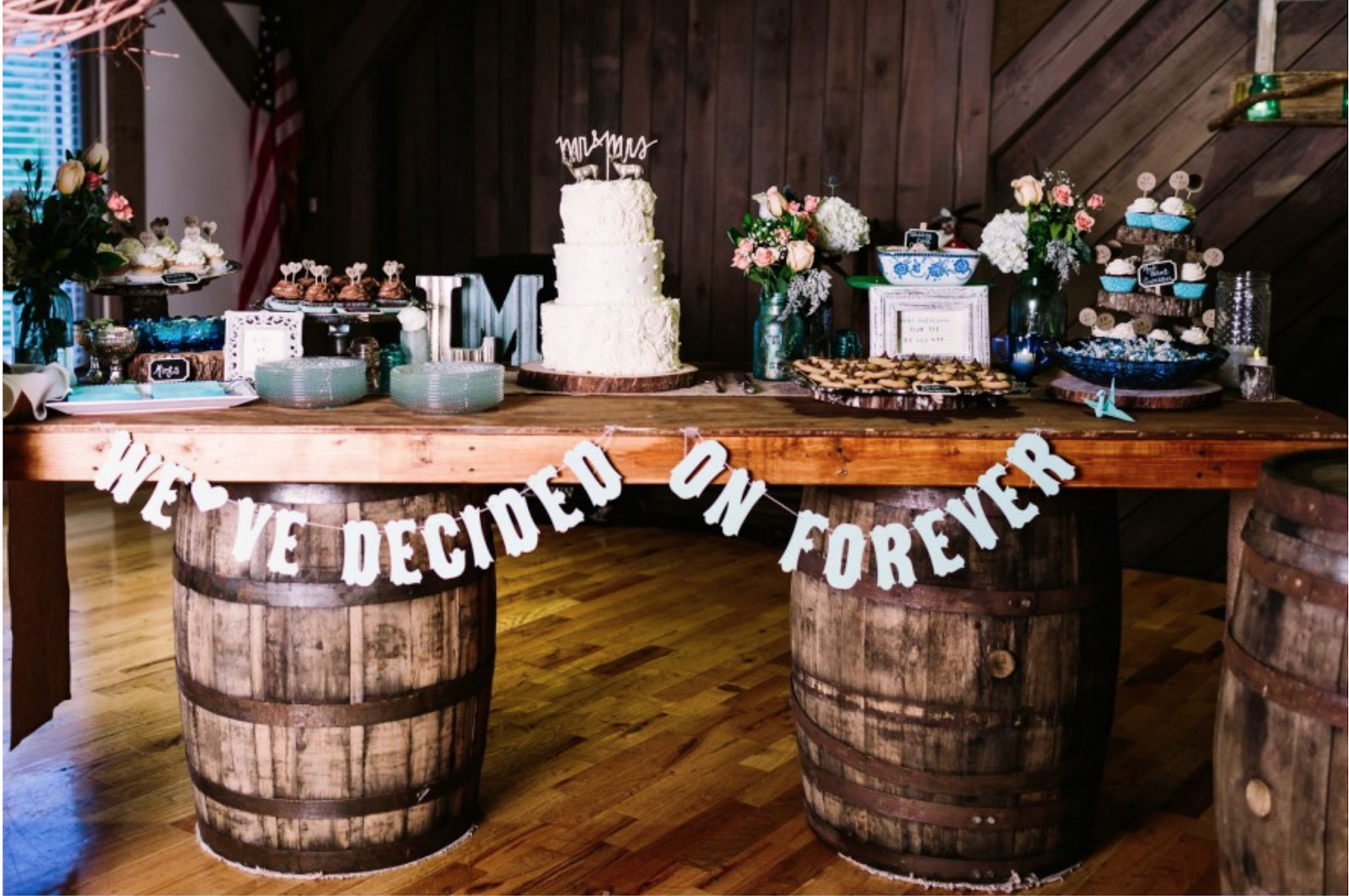 Miss Lily's Catering
Miss Lily's takes the stress out of food prep with full-service catering solutions. Entreat your guests to the local flavors with classic Southern-style cuisine served by a professional team of friendly staff members. Bringing a cake with you on the plane or in the car is not exactly recommended — which is why Miss Lily's Catering should be your go-to local pastry chef for an exquisite wedding cake in your favorite flavors. Miss Lily's offers so much more than just tasty food and desserts. Check out The Lily Barn for an open-air wedding venue situated within a gorgeous garden, as well as their floral service for custom flower creations for the wedding and reception.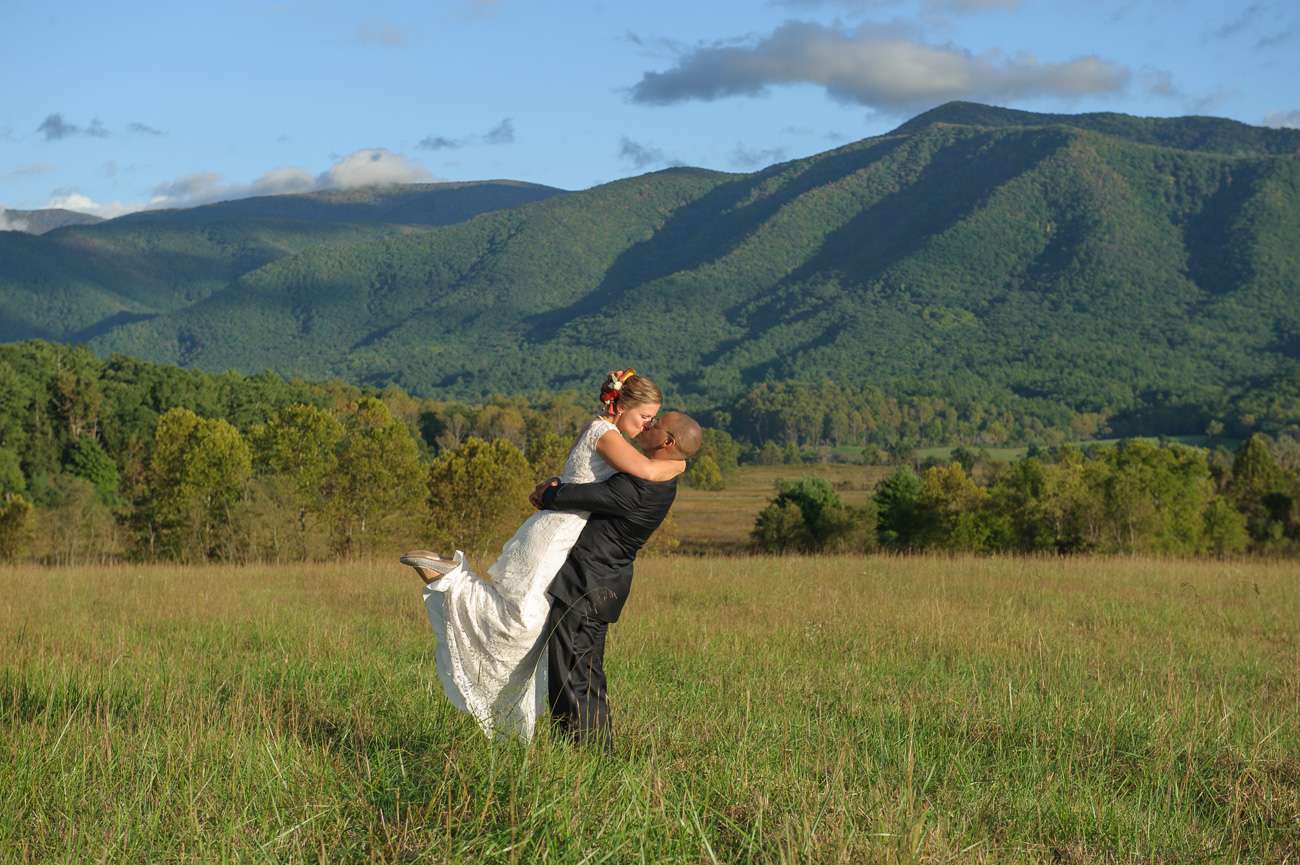 Smoky Mountain Elopements
If you are the kind of couple who prefers less talk and more play, seek the professional event planning services at Smoky Mountain Elopements. These wedding experts offer simple and affordable packages that include your choice of six beautiful indoor or outdoor ceremony venues, a local officiant, flowers and photography. Personalized services are also available upon request, giving you as much or as little involvement in your wedding planning as you prefer for a stress-free experience.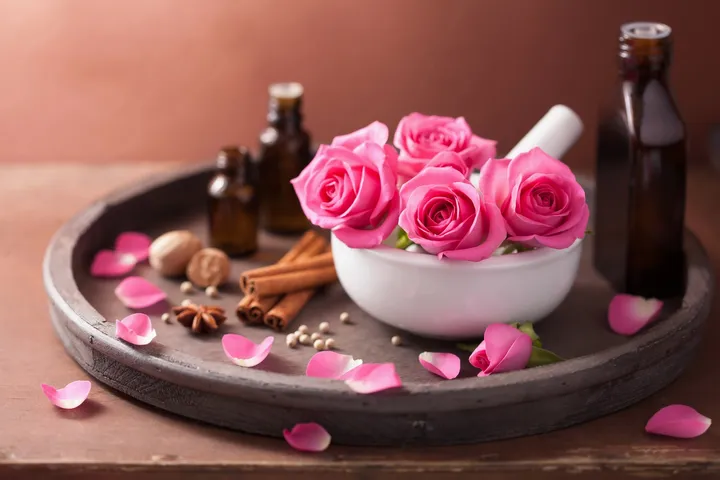 Beauty Care
Nothing is more precious than seeing the enamored look on your partner's face when they see you looking your absolute best at the altar. Beauty care is a must not only for brides and grooms but also for all members of the bridal party.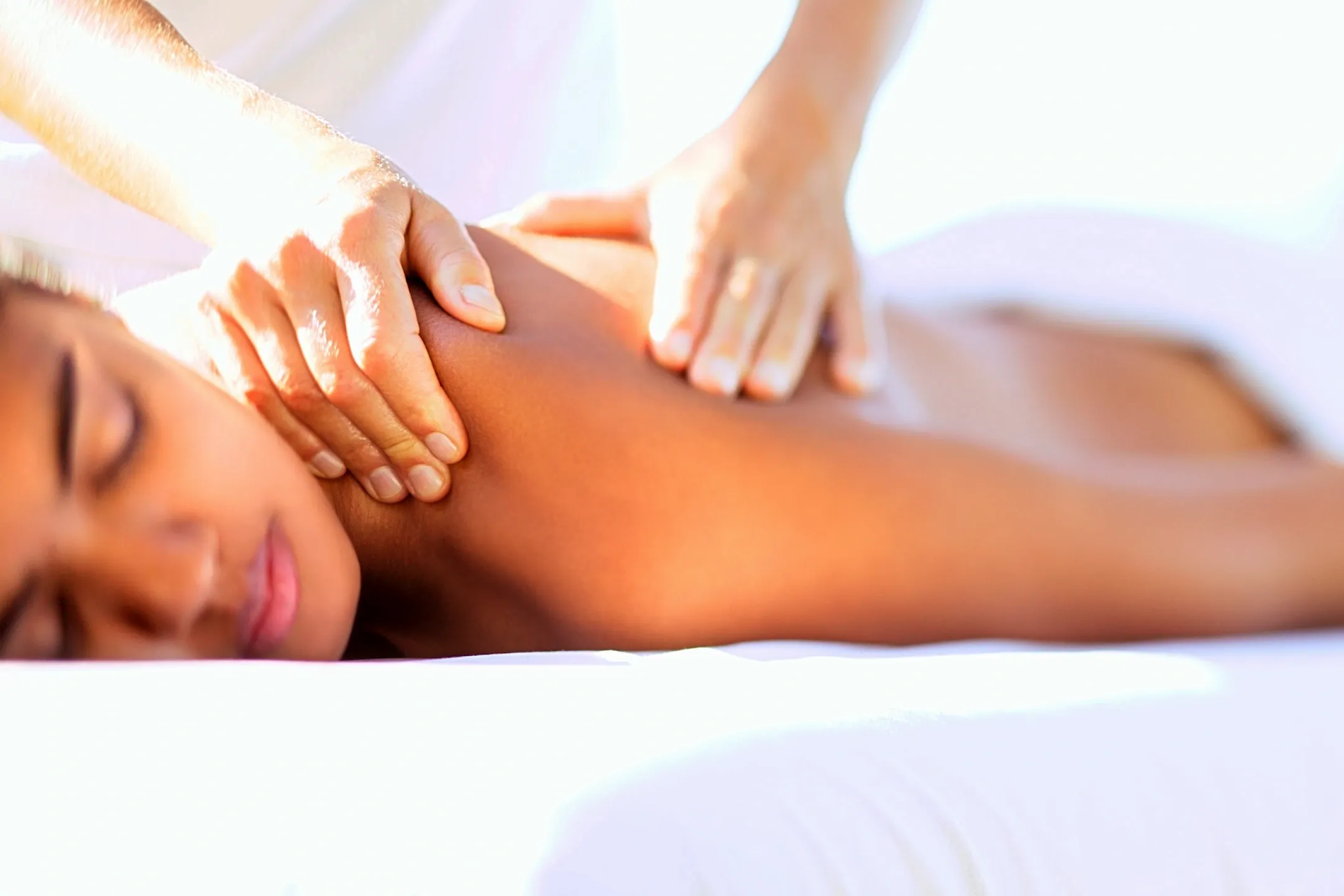 Fox Place Salon & Spa
Located in the historic 1957 Fox Motel in Gatlinburg, Fox Place Salon & Spa is as much a local cultural experience as a place of rejuvenation. Melt away the tension in your body from wedding planning and the mental anxiety of anticipating your big day with a relaxing massage. Their full menu of massage services incorporates a variety of techniques, from Swedish to deep tissue, trigger point to Thai, and more. Or, book a couples' massage to share with your honey for your first day of marriage. Fox Place Salon & Spa performs a variety of body treatments and facials for all skin types, leaving you with a radiant glow, plus nail care, hair styling, and makeup services for your wedding day beauty needs.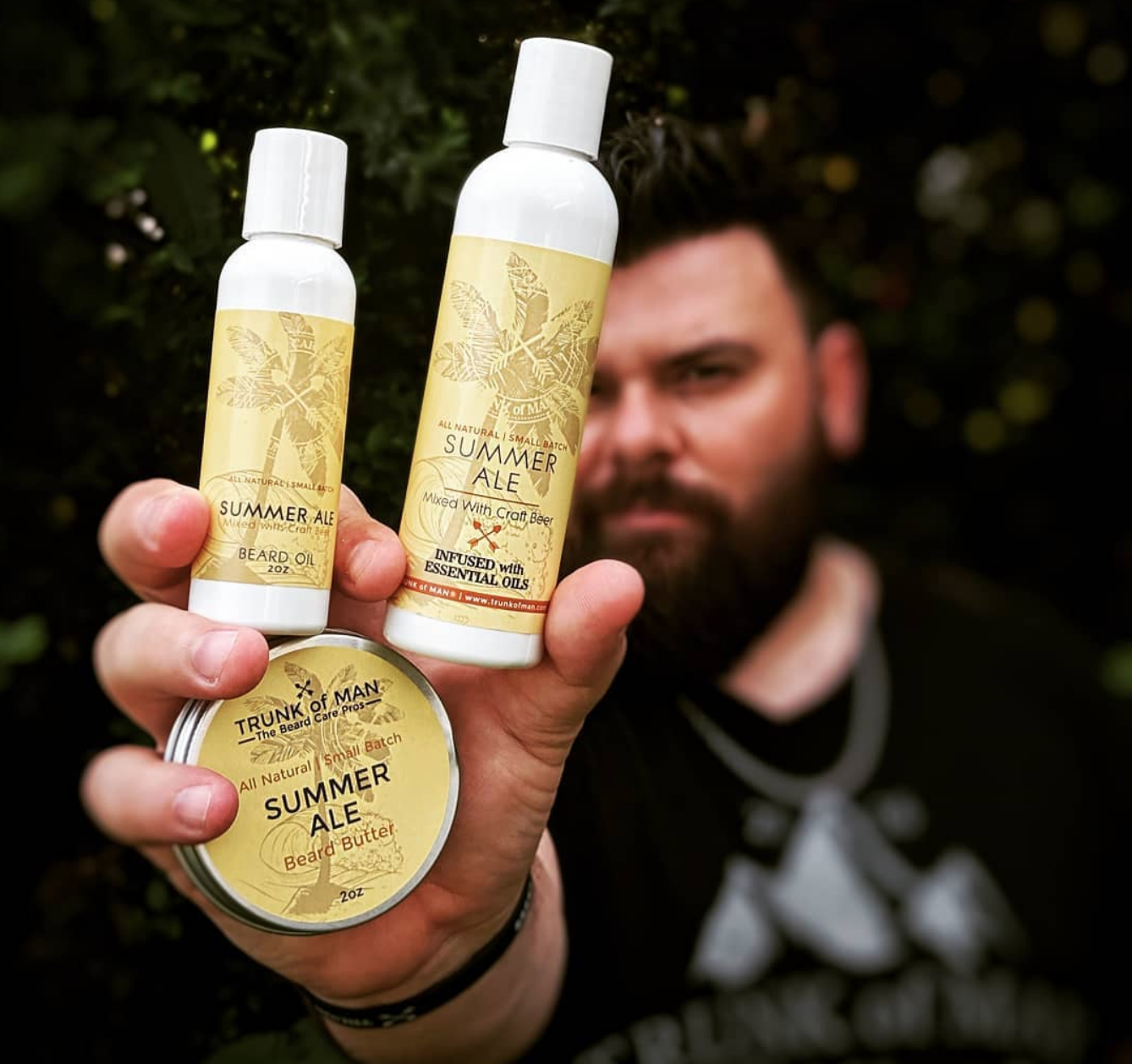 Trunk of Man
Trunk of Man is Gatlinburg's one-stop-shop for all the beard-sporting gentlemen in your party. Nourish those fabulous facial curls with locally-made beard butter and beard oil conditioners. Afterward, style your luscious chin locks with beard balm or mustache wax to bring out your inner Viking or imperial lord. Invite your smooth-faced buddies too to check out their skin and hair moisturizers, soap and apparel. All Trunk of Man's hand-crafted products are made in small batches to ensure a high standard of quality and a unique selection of scents.
A destination wedding is an opportunity for you as a couple to treat your guests to a unique or non-traditional wedding event crafted to match your personalities. Most of all, it's about the two of you and what helps to make your special day that much more meaningful and intimate. Discover how the Great Smoky Mountains' world of magic can usher in your new and passionate life together.