We bring you some of the inspiration for creating a great looking wardrobe designs for your bedroom. Wardrobe cabinets are essential for a bedroom to keep your clothing in wellorganized manner.
The most useful furniture items in the entire house after bed is wardrobes. When considering its usage, they should have enough storage space, easy to use and go well with the décor of the house
Wardrobes comes with many different design with different use.
Here we have listed some of the different types of wardrobes that suits best with your Interior design of bedroom. Wardrobes helps us to keep your belongings and your clothes at right place.
Customized Wardrobes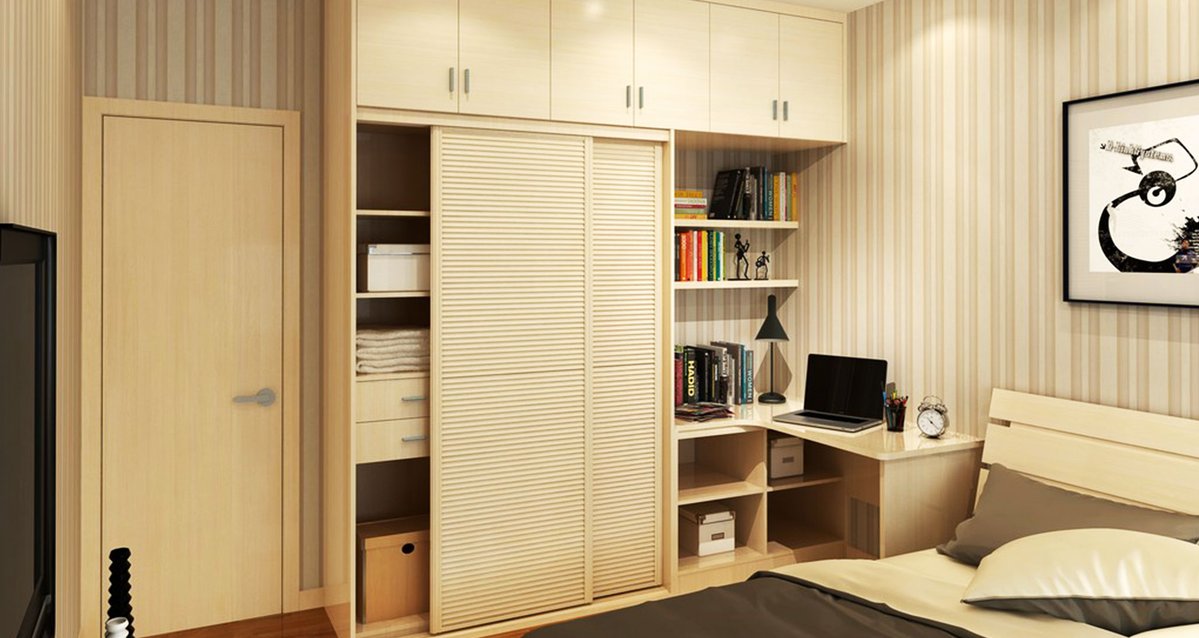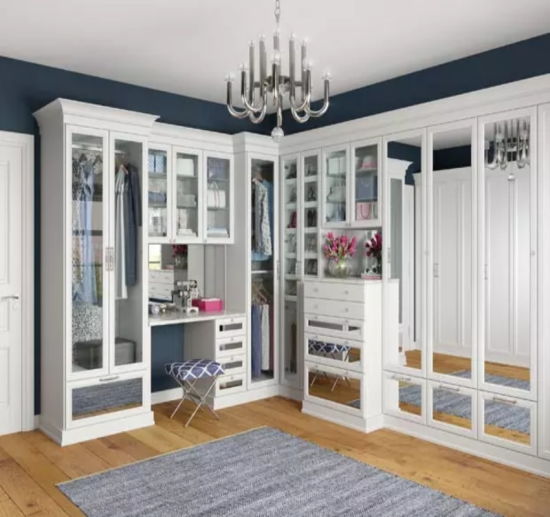 Confuse while selecting the available designs of wardrobes, don't worry, Ditch all of the design option & customized your own wardrobe design. It will be made exactly accordingly to your space & requirement & given the look that all suits your bedroom décor
Armoires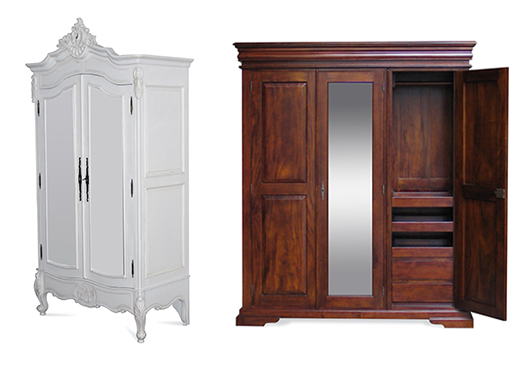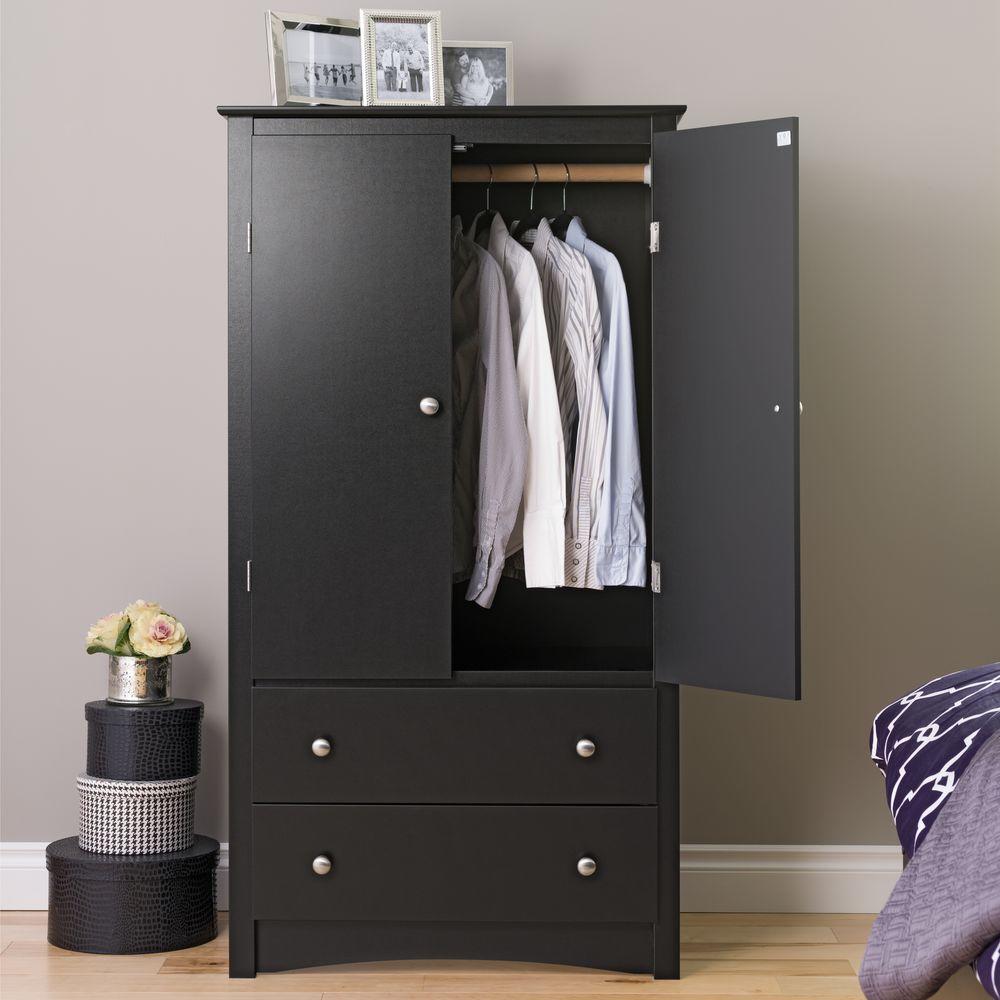 Armoires are generally made up of wood, armoires are free standing wardrobes with a feel like vintage. Armoires are usually have built-in storage options like drawers, rods, dividers and shelves.
An armoire or wardrobe can be a blessing for a bedroom that lack a spacious walk in closet. To store and organize the variety of clothing an armoires are designed. An armoires can also be repurposed for use in home offices, as TV cabinets and other storage solutions.
Walk-In Wardrobes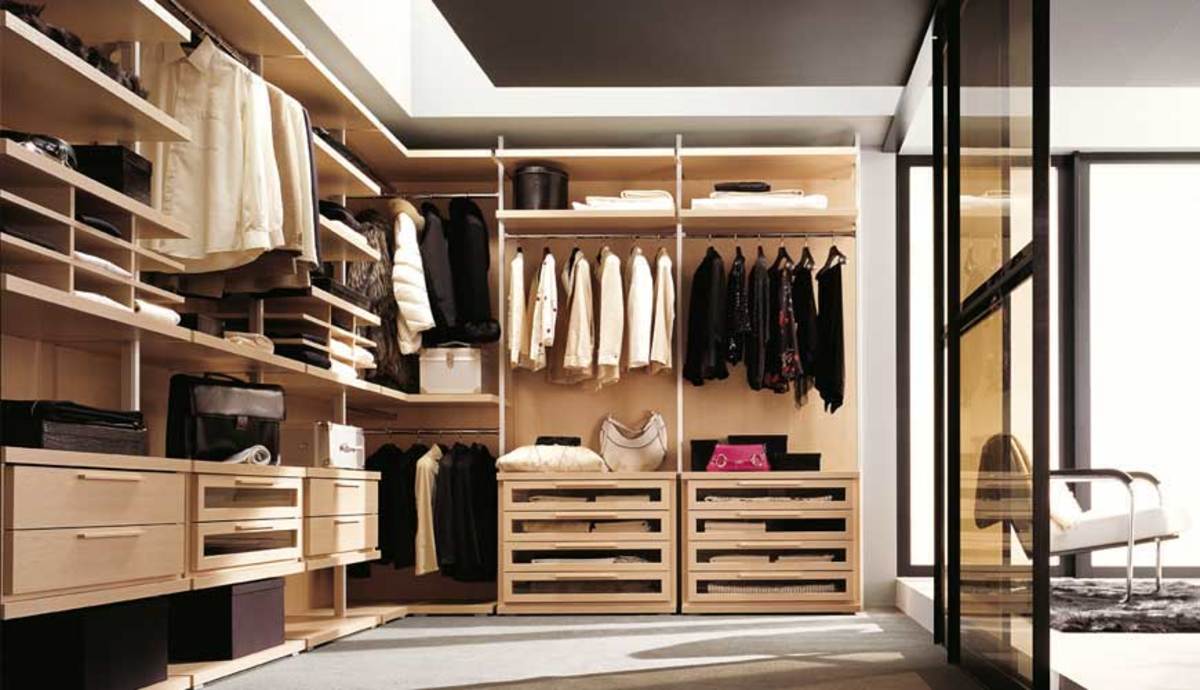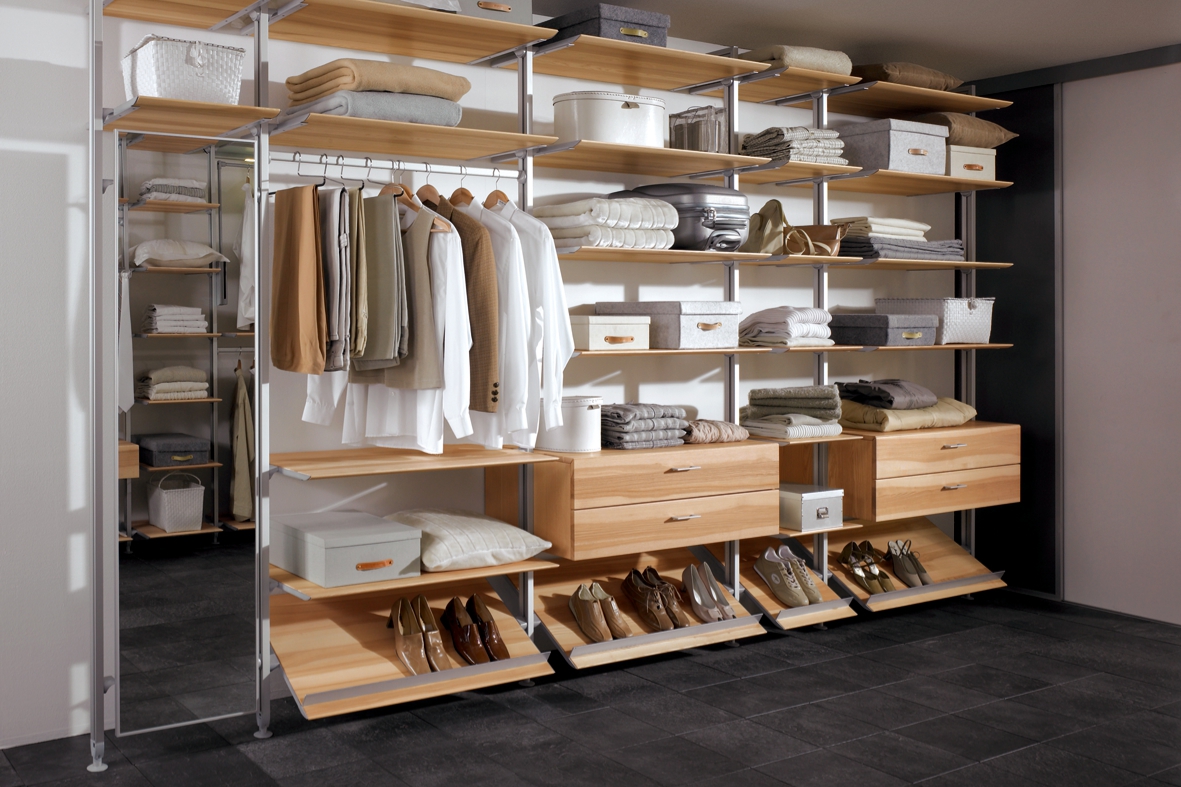 If you are shopaholic and love to display everything at one place in an organized manner, Thenwalk in wardrobes have always been a symbol of luxury& rarely found in the homes. Walk-in wardrobes can be made from any unused room in the home.Walk in wardrobes designs gives a luxury look. Whatever you keep in walk in wardrobe is easy visible from distance
You just need to do is get some shelves and hanging space fitted in the open wardrobe.
Sliding Door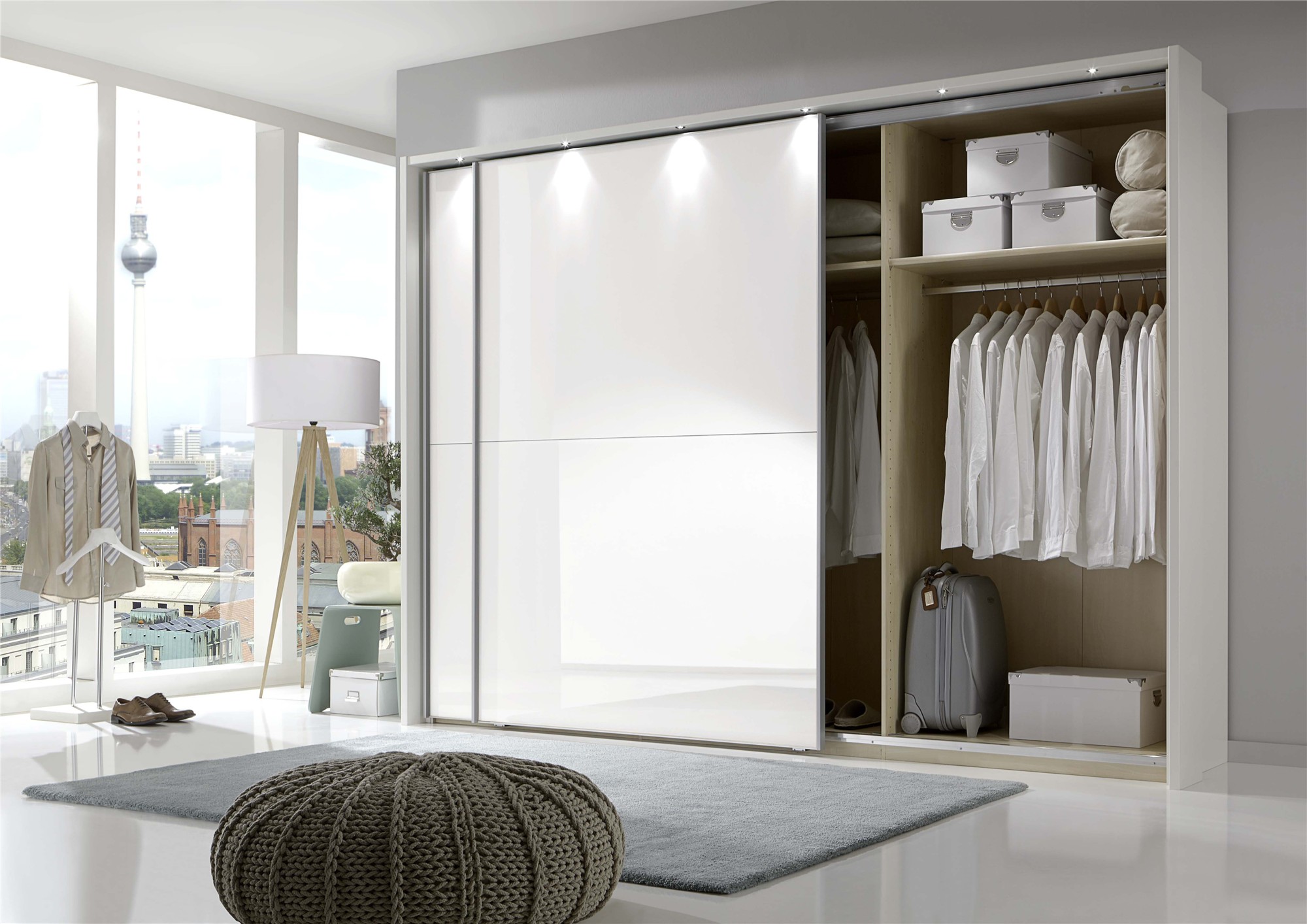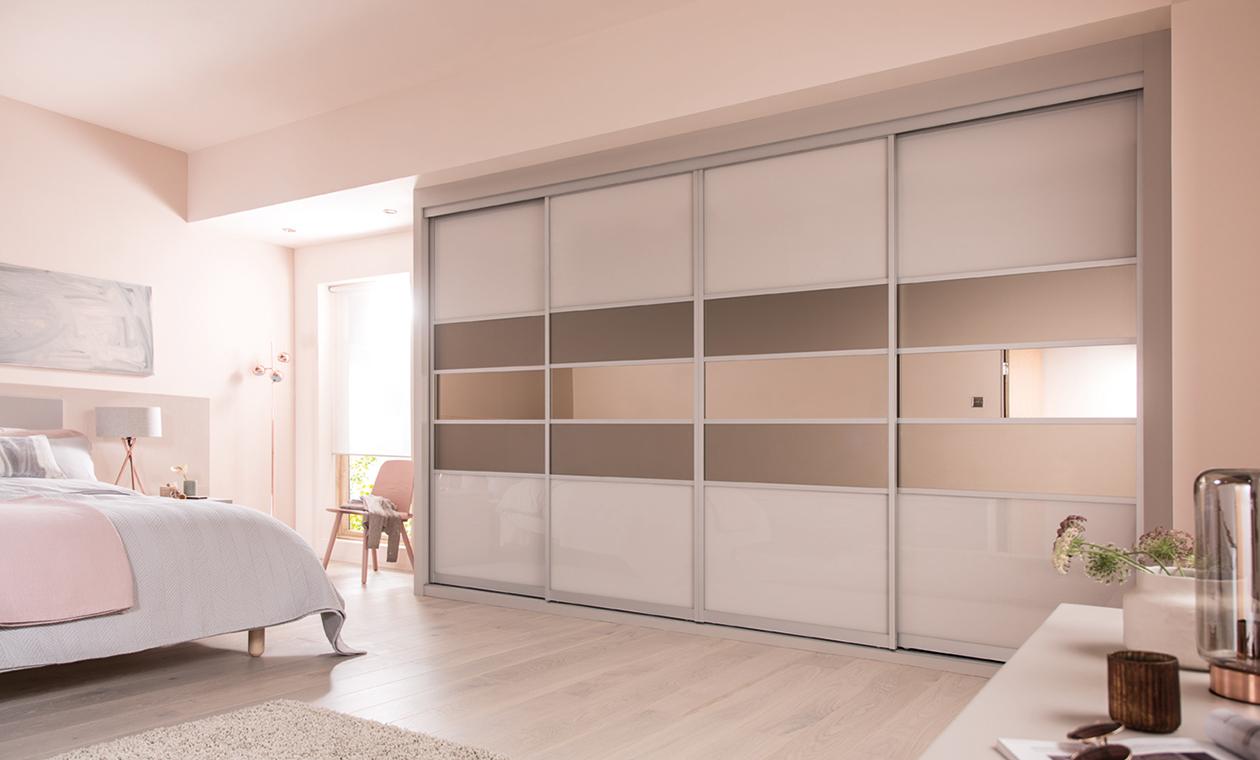 These Sliding Door wardrobes are though old-fashioned but they are best in space saving as it doors don't require any extra space to open.
Sliding door wardrobes offer you large space as it covers the space from floor to ceiling. This technique help you to store your blanket, boxes or boots at the space above the hanging area
Wall Mounted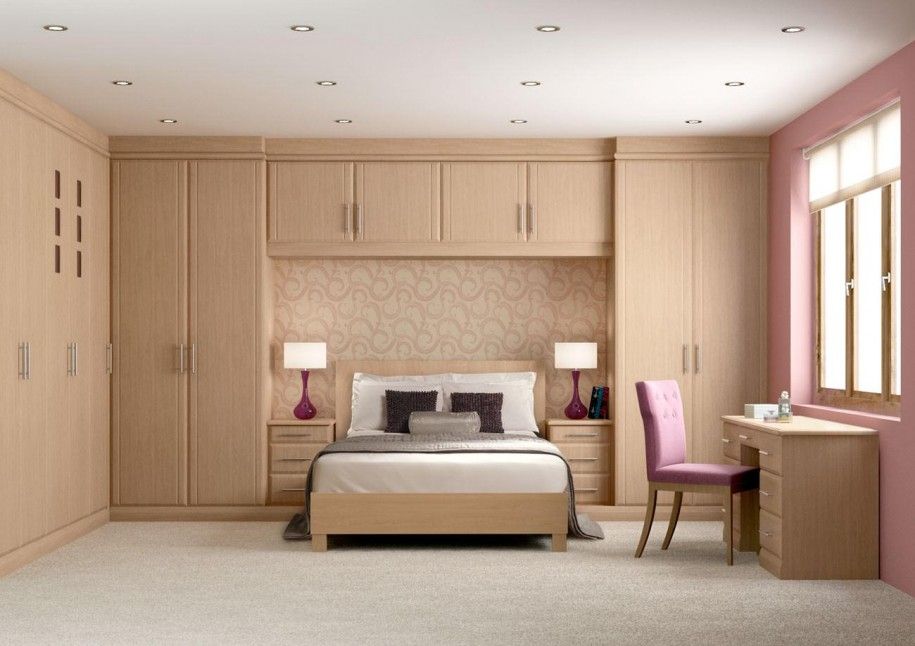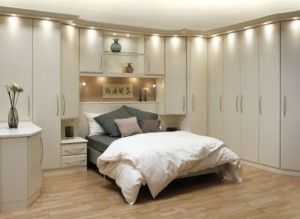 The wall mounted wardrobes are in trend now a days. The reason behind that is, wall mounted wardrobes are space spacing. As they uses less space as compare to the standing wardrobes because they are mounted in wall & give a luxury feel in your room. Wall mounted wardrobes can be huge as well as small too.
Free Standing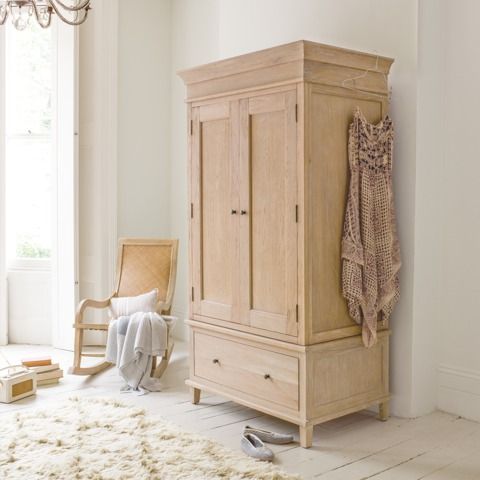 Despite of old fashion, this is the basic wardrobe that can be found in every homes. They are easily transferred from one place to another& can have large storage space as well. The only drawback of free standing wardrobe is that it consumes lots of room space for easy operation of doors.
Wardrobe with Dressing Table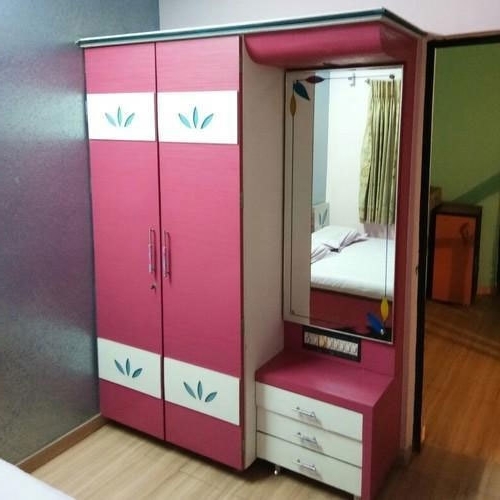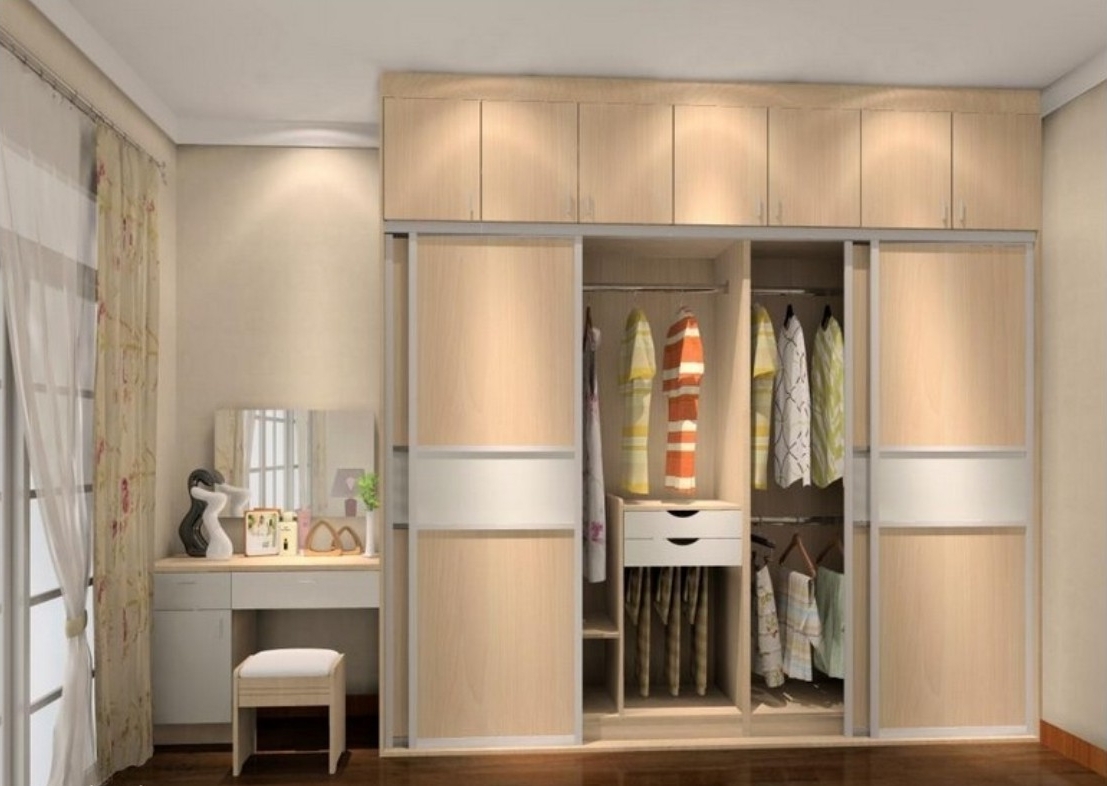 Having two product combine is the most valuable thing. The biggest advantage of having Wardrobe with dressing table is, you can save lot of space in your room.
No need to take your clothes & get ready at different place, with this Wardrobe you will be ready with in few minutes, it also saves lots of your time & give your bedroom a different extra ordinary look.
Wardrobe with TV Panel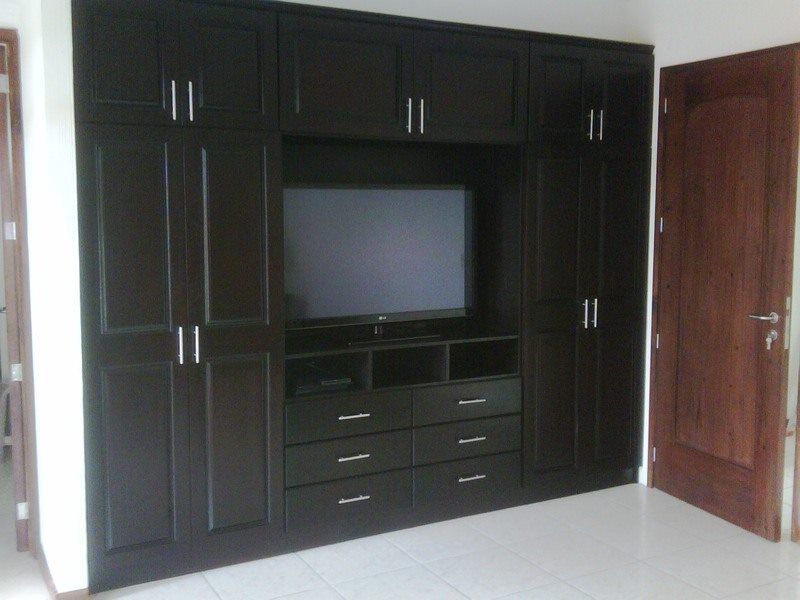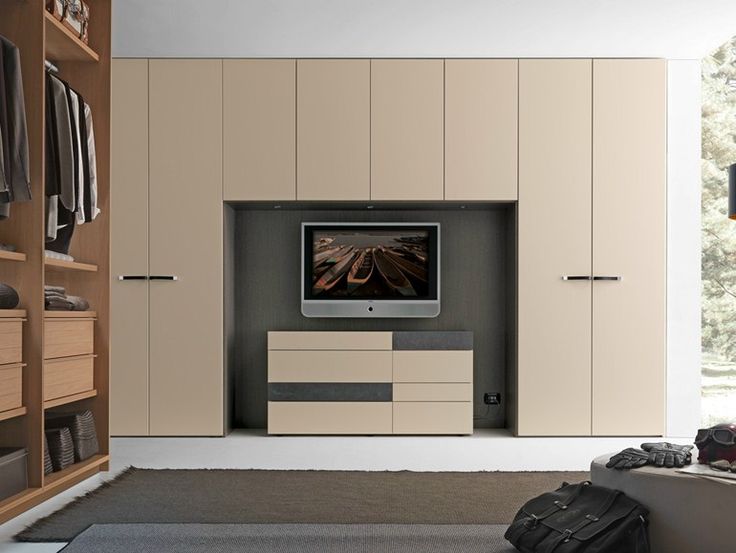 This type of wardrobe covers the whole wall of the room. It can be of sliding door or can be of simple open doors. These type of wardrobes are found in many homes now a days because of its luxury designs & they also saves lot of space in your bedroom
In this wardrobe design the middle panel is static for T.V. In Middle panel you can have drawers at the bottom section or can have small storage space upwards & the remaining two side panels is used for big storage.
Wardrobe with Drawers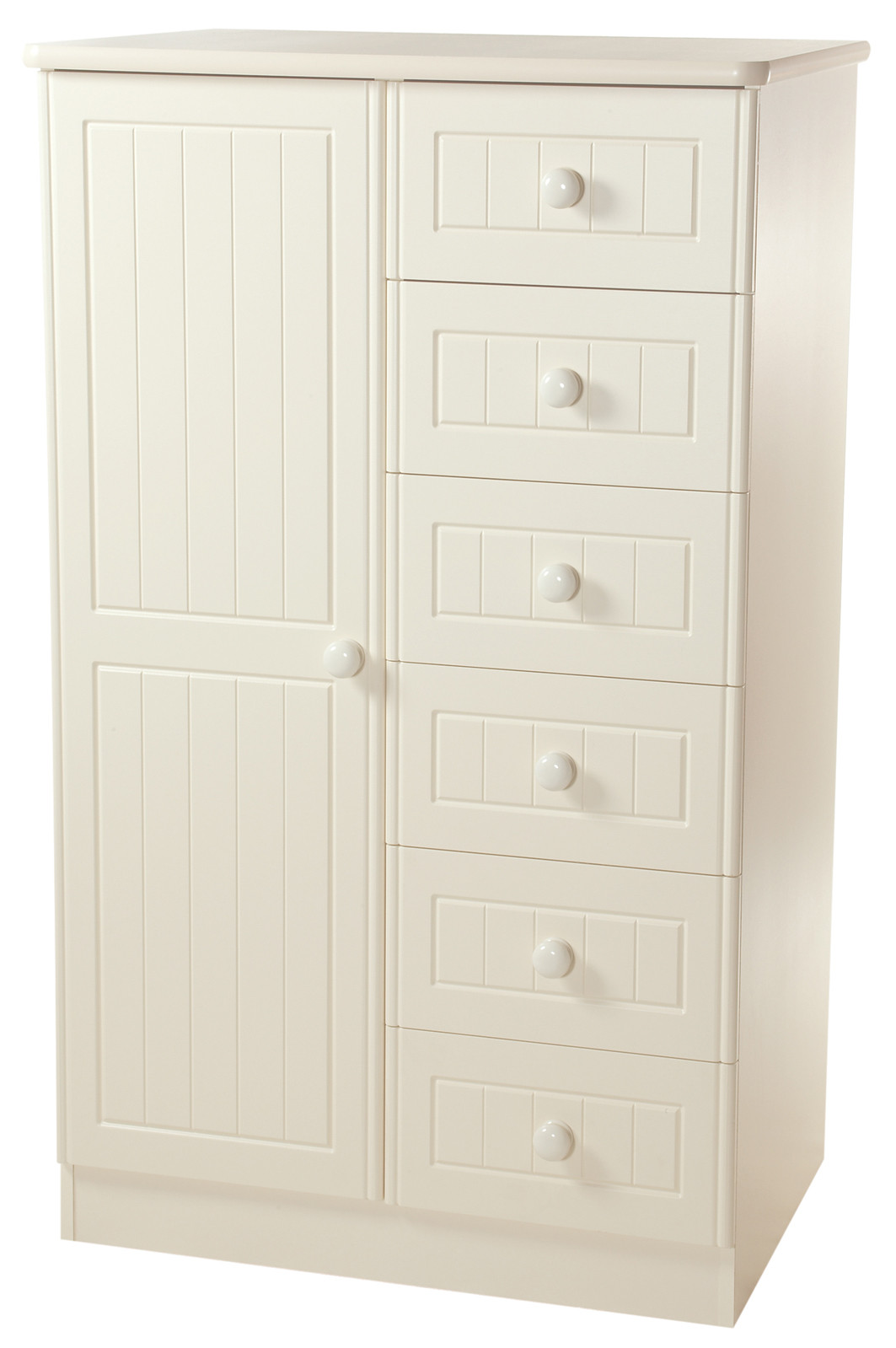 Wardrobes with drawers come with long drop hanging rails as standards, but are also available with solid wooden shelves (optional). This wardrobe has two divided area one is of hanging & others are shelves. You can hang your clothes and put your small clothes or items at the same place. It look quiet simple and give more small storage space to keep your belongings
Wardrobe with Mirror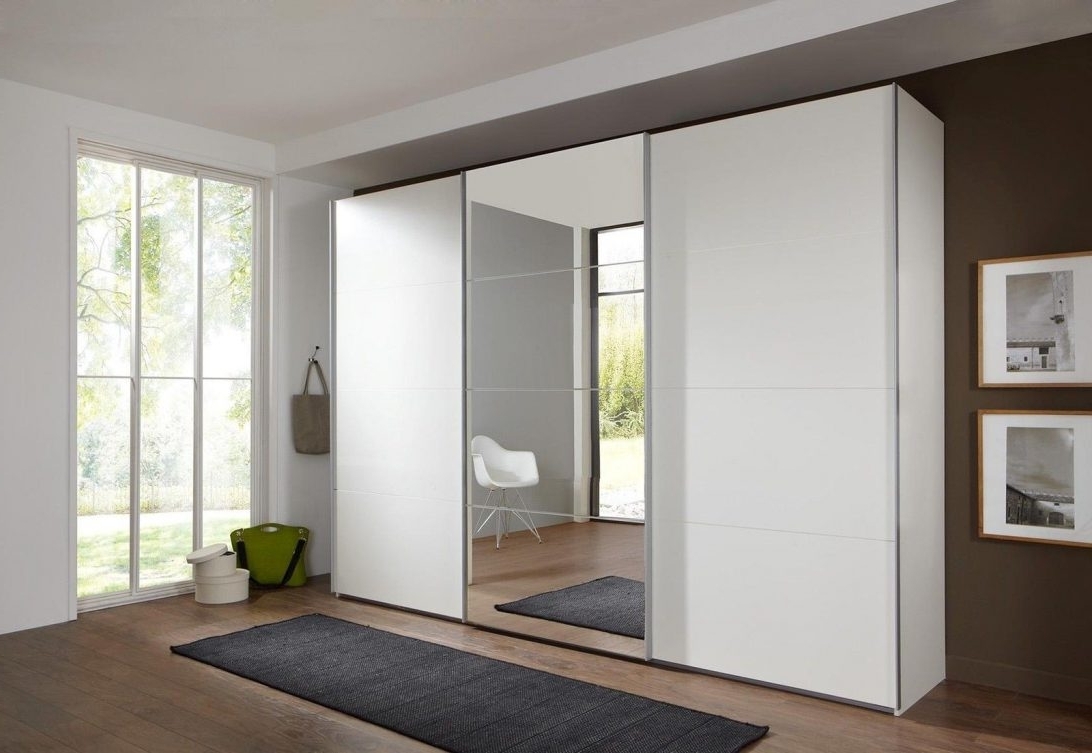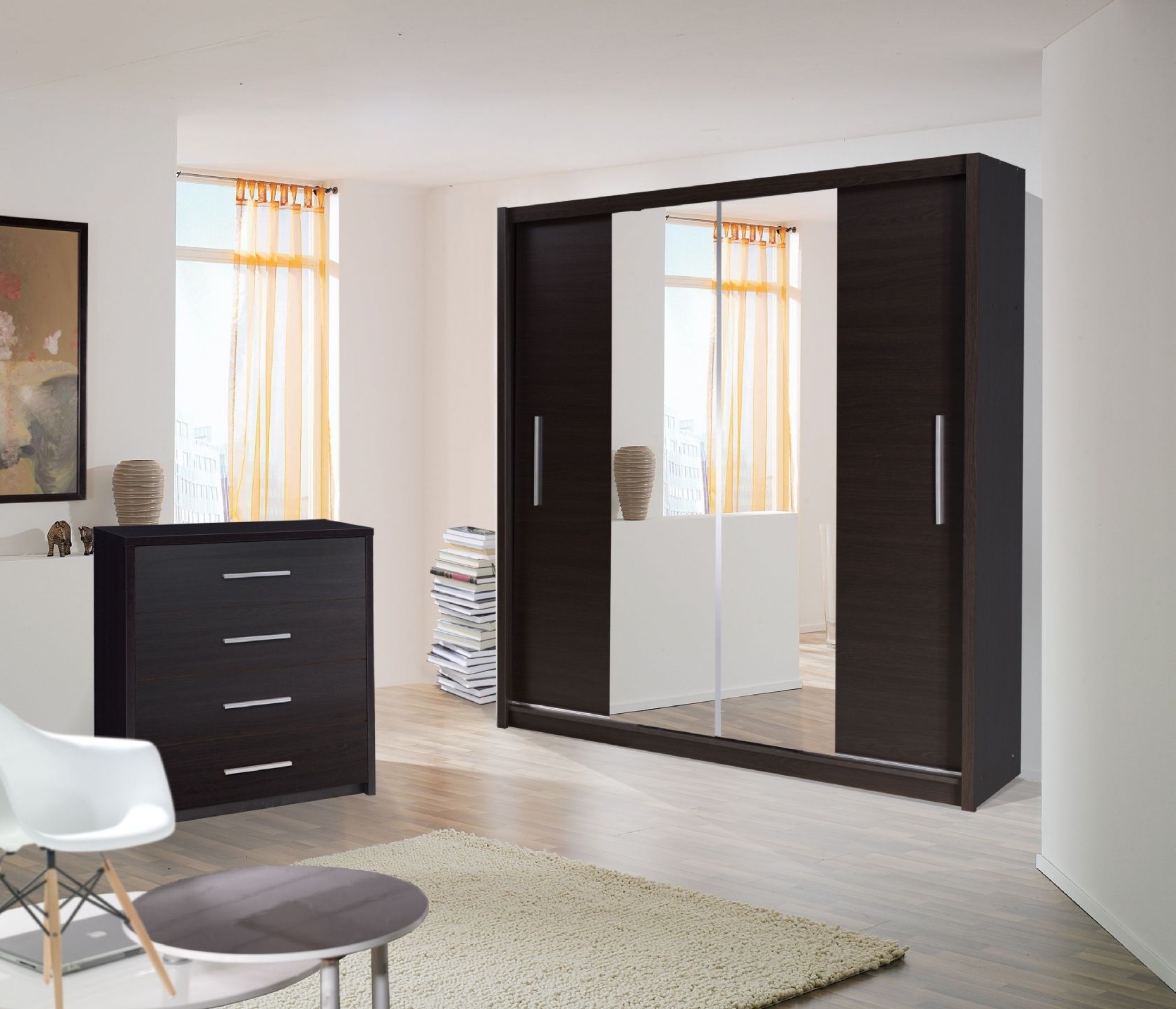 A Wardrobe with mirror is probably the one of the best solutions for your Interior home decor. It not only serves as storage but also makes getting changed easier. The outfit can be changed with in a minute. By this wardrobe you can save space having your mirror on your wardrobe& also the time is also be saved when you have to go out.